Five Successful Virtual Event Productions
Believe it or not, it's only been just over a year since thousands of people gathered for live events that were televised—like sporting events, concerts and other sorts of entertainment.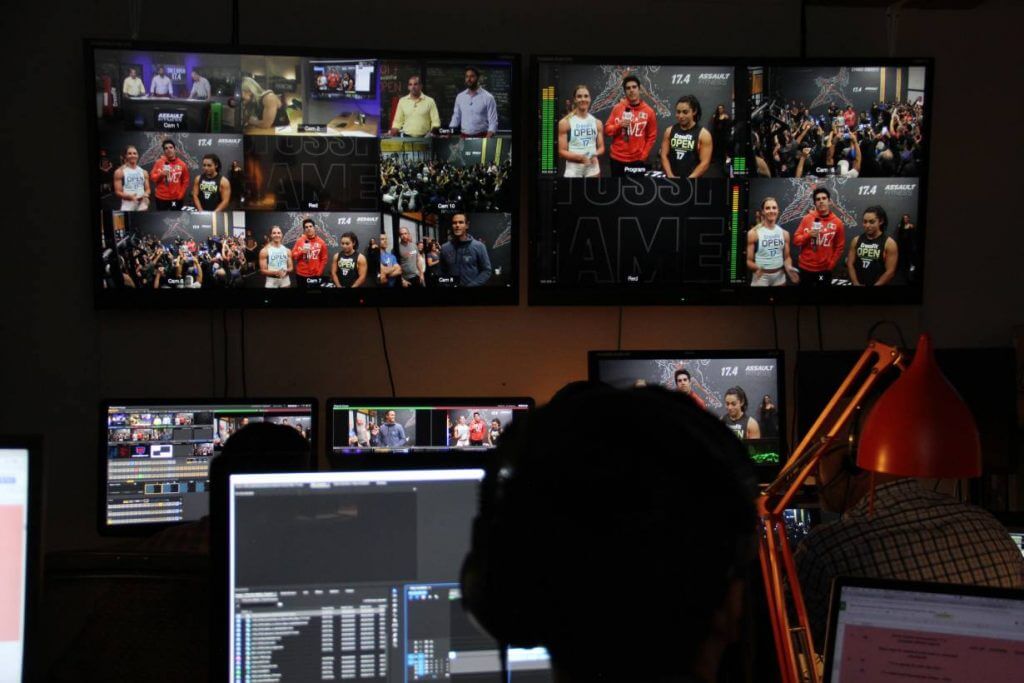 Big trailers outfitted to be mobile TV production studios rolled up to venues and produced those events for mass audiences to watch at home.
But the COVID-19 pandemic changed that equation. For a time, no one was allowed to attend. Then a trickle of folks and finally a fraction of the number of people who typically attend were let in.
The same sort of thing is true of TV production. For months, mobile production shut down entirely. Then, workflows began to change in ways that reduced the number of people needed on site. For many events, REMI (Remote Integration Model) production was used, fully or in part.
Further guarding against exposure to the virus, many even transitioned REMI from a brick-and-mortar centralized production control headquarters to the cloud, virtualizing operations like video switching, audio mixing, slow-motion/instant replay and graphics.
Event organizers, too, looked for ways to leverage technology to virtualize their events so participants and audiences alike could continue their involvement, but only from a safe distance by using their cell phone cameras and the internet for AV contribution and two-way communications. In essence, events like production went virtual.
Virtual Event Expertise
TVU Networks has worked behind the scenes helping many video producers and event organizers to go virtual with production tools that run in the cloud, take advantage of the internet and make it simple to integrate smartphone and iPad cameras as contribution sources—or in some applications, such as producing church services, use them exclusively.
Tools like TVU Anywhere, a mobile phone and iPad app for broadcast-quality live transmission, TVU Producer, a cloud-based, pay-as-you-go video production switcher and TVU Partyline cloud-based video conferencing for live production have played a significant role in virtualizing video and event production.
The snapshots below offer a glimpse into how these and other tools from TVU Networks, like the TVU One transmitter and TVU Transceiver, have made virtual remote production a reality and allowed the show to go on—even during the pandemic.
Example 1: Kalis Games Global Crossfit Competition—How can athletes from across the globe continue to compete, judges adjudicate and thousands of fans watch an international crossfit competition during the COVID-19 pandemic with its travel restrictions and social distancing mandates? Simple, with the help of TVU Partyline and TVU Transceivers.
For organizers of the 2020 Kalis Games, the predicament was particularly acute. With 90 athletes from 17 countries unable to travel to Manila for the competition, an alternative that could take the Kalis Games virtual was required.
To bring competitors together from 30 gyms around the world, it was necessary to remotely capture and broadcast the athletes from where they were in a way that would allow the organizers, judges, volunteers and audience to see them.
The solution involved two instances of TVU Partyline –one for judges to interact with each other and watch the athletes in real time and the other to display a gallery of 10 athletes at the same time. (Click to read the case study.)
Example 2: Bread of Life Anniversary Celebration—Evangelical Christian Megachurch Bread of Life wanted to celebrate its 38th anniversary at the end of November 2020. But like so many other aspects of everyday life affected by the pandemic, COVID-19 made attending impossible for church members around the world wishing to travel to the celebration.
To meet the challenge, the church used TVU Partyline to enable about 100 members from various locations around the world to participate with those gathered in person for the celebration.
Video from the remote members, shot with their smartphones and iPads, was used as TVU Partyline sources fed to large LED screens set up in the church to give the members who could not be physically present a way to be there virtually and take part in the occasion. (Click to read the case study.)
Example 3: Rugby World Cup Draw—While individual athletic games, tournaments and other competitions have been postponed or held under restricted conditions for the past year because of COVID-19, athletes, teams, organizers and fans alike look forward to the day when the pandemic will no longer be a concern.
Count among them World Rugby and the France 2023 Organizing Committee. However, even as they are hopeful about the end of the pandemic, the organization and organizing committee had to kick off the public face of the event while it continues, thus restrict traveling and personal proximity.
For the event's draw to determine tournament matchups held Dec. 14, 2020, at the Palais Brongniart in Paris, Host Broadcast Services (HBS) needed a way to enable the coaches of 11 teams from around the world to contribute live video and to interact with one another. The solution came in the form of multiple TVU One transmitters equipped with six wireless modems each that were shipped to the coaches. (Click to read the case study.)
Example 4: RTVE's Live Virtual Concert—Top Latin American performers recently took part in a special live concert produced by Spanish TV and radio broadcaster RTVE from Madrid's Casa America palace.
The multi-camera Radio 3 concert was produced in and distributed from the cloud using the TVU Producer live production platform. To shoot the performance, four cameras were used. One was a traditional broadcast camera that sent its output to a 5G TVU One mobile transmitter. The other three were smartphones running the TVU Anywhere mobile broadcasting app.
All camera signals were transported via 5G and 4G/LTE networks to the cloud where RTVE used TVU Producer to switch the concert. The audio from the radio broadcast was the only audio reference and was distributed to all devices and broadcasts.
The multi-camera setup enabled all performers to play separated from one another to ensure safe social distancing.
The video production was broadcast and streamed live on various platforms. TVU Producer's 9:16 Vertical Video feature even made it possible to distribute a version to Instagram users in portrait mode. (Click to read the case study.)
Example 5: SBT's Teleton To Help Disabled Children—Each year Brazil's SBT (Brazilian Television System) produces a fundraising telethon, "Teleton" in Portuguese, for the Association for Assistance to Disabled Children (AADC).
Typically, renowned artists and musical acts perform before a live studio audience from SBT's Anhanguera Complex facility. Last year due to COVID-19, however, the 26-hour live event was produced without a studio audience.
That didn't stop the broadcaster from finding a way to have fans attend. SBT, working with integrator CIS Group and TVU Networks, leveraged TVU Partyline to power presentation of a virtual real-time audience made up of viewers from around the nation.
With TVU Partyline, SBT showcased the excitement and reactions of virtual audience members during the production. The solution also made it possible for the telethon's hosts to communicate in real time with participants and provide them with return audio and video to their mobile phones. (Click to read the case study.)
These are but a small handful of examples of how TVU Networks has helped to make remote event production successful. By powering video production in the cloud, making it easy to contribute video from smartphones and iPads and enabling real-time interaction and communications with remote program participants, TVU Networks is helping to make events and their video production possible despite the hardships of the pandemic.
Like what you've read?
Receive insights and news to your inbox.