What Equipment Do I Need For Live Streaming?
Live streaming is on the minds of many video producers these days as they look for ways to meet production demands even while the pandemic has brought with it never-before contemplated requirements like social distancing.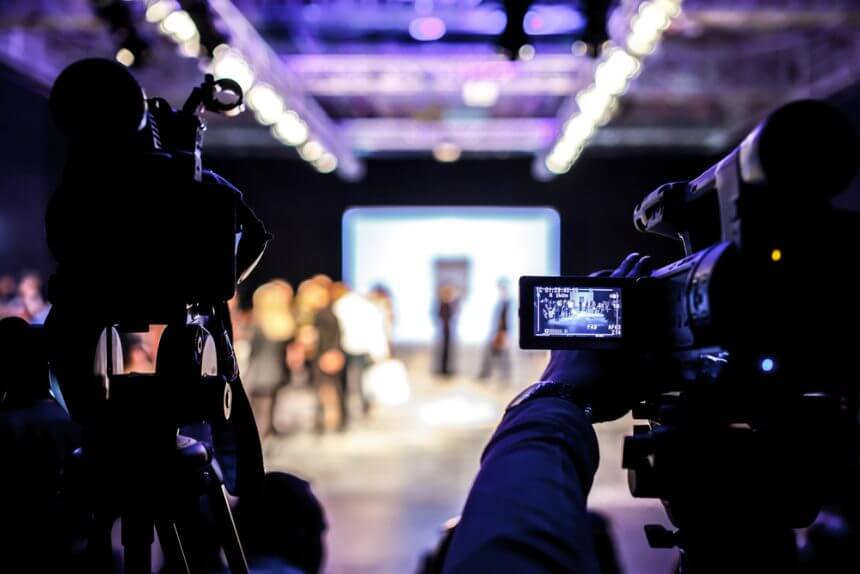 The good news is it's never been easier to stream live video and get high-quality results. The first step, however, requires a little knowledge about the essentials of live streaming.
At the very foundation of live streaming is bandwidth. It can come from wireless sources, like cellular network connections and a nearby Wi-Fi network, as well as a wired, Ethernet connection to a local area network (LAN).
When it comes to wireless, there are a few things to remember. Both 4G LTE and 5G wireless networks from companies like Verizon, AT&T and T-Mobile offer customers enough wireless bandwidth to stream live video. However, it's a good idea to check out their rate plans. Pay particular attention to what they say they will do if you exceed the plan's monthly data limit.
Even if terms like "unlimited data" are featured prominently in their marketing material, it's likely there will be point beyond which they will "deprioritize" your or throttle your data stream. Both would be bad news in the middle of live streaming content.
Beyond these hazards, keep in mind that if the live stream will originate from a large gathering, like a sporting or political event, you will be competing for bandwidth with everyone else who is there and uploading pictures and videos. This may be less of an issue on 5G networks for some users because of its support for network slicing.
Wi-Fi networks can present their own set of challenges as well. Spotty coverage, weak signals, the distance of the video setup from the router, network congestion, interference from electric appliances in the area and other factors can interfere with the reliability of the connection.
Knowing what the potential problems are ahead of time can help to ensure tragedy does not strike when you least need it—during the live stream.
Video & Audio
If not, the internet is filled with great resources to review. Check out "10 Best Cameras for Live Streaming 2021 (Review & Guide)" by Benjamin Arango, "5 Affordable Streaming-Ready Cameras" by Alejandro Medellin and "Best Camera for Live Streaming in 2021" by Jeremy Ong.
The same is true of field mixers. Take time to review "5 Dependable Audio Mixers for Field Recording" and "10 Hot Portable Audio Recorders and Mixers." Ditto for microphones, but before making any decisions about a mic, it's good to know the differences and what will work for a specific application. A good place to start is "Choosing a Microphone for Video" as is "Best Microphone for Filming in 2021: 8 of the Top Microphones For Filming."
Of course, all of this audio and video technology may or may not be appropriate, depending on what you want to do and your budget. However, whether it's a tricked out video production or one being shot with a smartphone, once video and audio are captured there must be a way to live stream to the audience. But before that can happen, video and audio must be encoded so it can be streamed efficiently as Internet Protocol (IP) packets.
Live Streaming Encoders
TVU Networks offers two standalone encoders, the TVU Nano and TVU One, to enable producers to live stream as well as the TVU Anywhere smartphone streaming app. All three share some unique characteristics that help producers achieve remarkable results while live streaming.
Each uses a smart variable bit rate (VBR) process that enables the encoders to run in hostile network conditions and react to network changes. With smart VBR, the encoders can handle drastic drops in network bandwidth without losing the live stream.
They also use TVU's patented IS+ algorithm, a technique that intelligently splits the encoders' packet streams across multiple aggregated wireless channels to maximize efficient use of available bandwidth and provide for extremely efficient error correction.
You can learn how to use the broadcasting app including all the live streaming equipment needed to launch your own multi-camera live stream.
This is a simple live stream setup that can be done in minutes helping you get broadcast quality results without the expensive equipment and work involved to make it happen.
All that's needed is a smartphone, laptop, and cloud-based live streaming platform, TVU Producer, which we talk more about in the topic below.
All three also share in not using a technique some others employ to stabilize transmission. None ever drop frames of video, which introduces unforeseen latency, in a live stream as a way to handle network fluctuations. This is particularly important in productions with back-and-forth conversations between two parties because too many dropped frames will create an undesired latency drift.
Video Production
Once the output of a camera has been encoded as IP packets, it's a snap to transport it to the cloud. Add more cameras and it becomes possible to produce a live multi-camera production in the cloud from a web interface.
For instance, TVU Producer provides producers with a multi-source video switcher, audio mixer and playback server in the cloud. Rather than investing thousands of dollars in video production hardware, this solution makes it possible to produce a multi-camera productions on a pay-as-you-go basis.
Like many things in life, the first step to achieving a goal is understanding what's needed to get to the destination. The next is having the right tools. Fortunately, for today's video producers the knowledge has never been more accessible nor the tools needed to achieve professional results more powerful and easier to use.
Like what you've read?
Receive insights and news to your inbox.